WELCOME!!
Thank you for visiting with the Gemstar website!
If you are interested in adding a little piece of joy to your home give me a call and I will tell you what is available currently and of future plans for litters.
I currently have one adorable female available from the Rye/Adeen litter, dob 5-50-23, I held back a few girls to decide which lovely baby will be staying to possibly contribute to the next generation of healthy family pets and service dogs, so this sweetie is available to go on to her best life as some lucky family's bestie.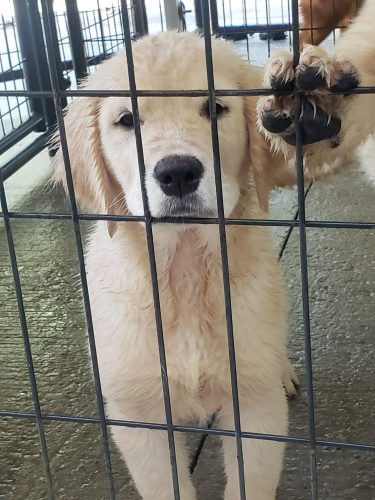 Quality puppies from parents who have Board Certified Eye/Heart, OFA Certified Hip/Elbow, and DNA testing and clearances
 are not cheap. You should expect to pay between $3,000.00 and $3,500.00 for a puppy. It takes a huge amount of time and dedication to
prepare
for a litter,  and much more to raise a properly socialized litter. Breeders put heart and soul into creating a beautiful and sound litter of puppies.
I have been involved with the Golden Retriever for over 30 years. My standards within my breeding program are rather strict.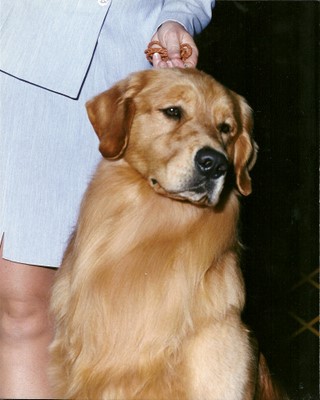 I have
produced multiple American and Canadian Conformation Champions, Best in Specialty Show, Best in Specialty Sweeps, Group winning, dogs capable and titled in field, therapy work, agility and obedience….and happily helped with rescue.
Most importantly I have produced wonderful companion animals who have lived happily with their families. In addition to these great family companions, I have a good number of helper dogs out with those in need, service dogs with temperaments compatible to assist those with special daily life needs.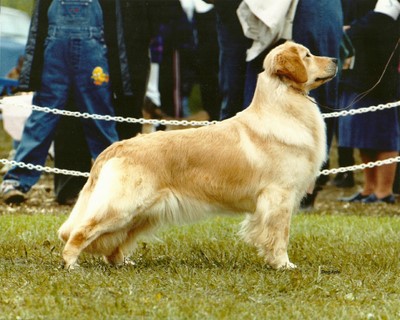 This site is under construction (always!) so please bear with me………..