Our Mission Statement
As a breeder of the Golden Retriever, it is my belief that any breeding I involve myself in should first adhere to the "standard" of the Golden Retriever. The standard is the written description set forth many years ago to maintain the integrity of this breed. It includes height, weight, temperament, and structure expectations. So the occasional calls I get asking for a "really big dog" or a certain color…well, if it doesn't fall within the written qualifications…it's likely you won't find it here. I expect all the pups to mature, within reason, to the adult ideal. Each will maintain certain variables as any genetic code offers.
I also feel temperament is of utmost importance….THAT is after-all what you will live with. I expect all the purchasing families to properly socialize and obedience train their family members, remembering these are dogs, not children, that require certain rules to maintain respect for their family members. Occasionally there is a mismatch, if that were to happen I require evaluation first, then if it's not a satisfactory blending, you will be offered a replacement that better suits your family. Puppy raising…done properly requires consistency…including a dog crate. It is hard work!
I do not "adopt out" dogs. Adoption is the new catch phrase. Adoption does not offer clearances or a warranty of
health. Understandably close attachments and bonds are formed, and should be.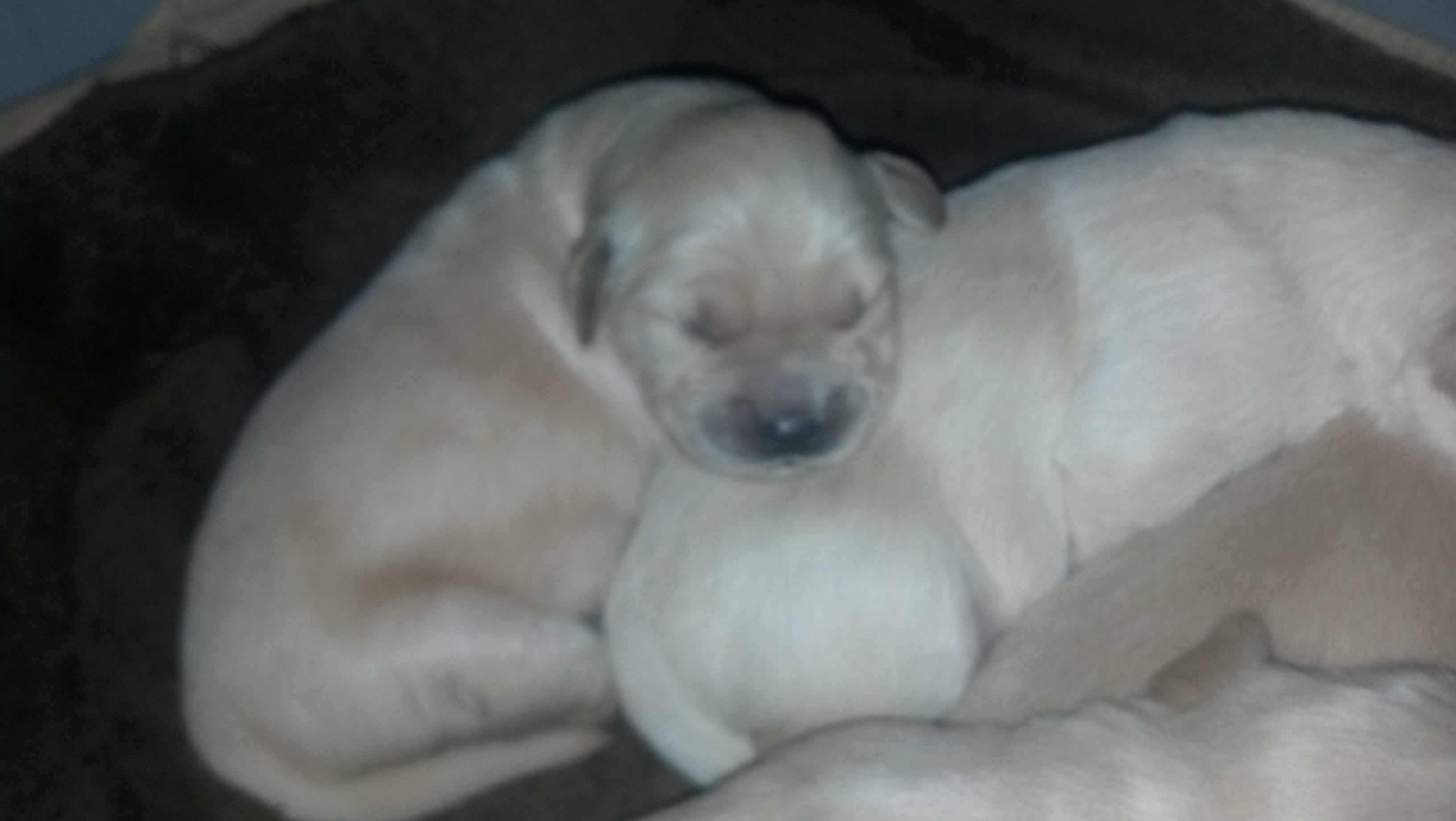 Proper structure assists the health of the dog, however, as required by the Golden Retriever Club of America, of which I have been a member for over 20 years, I do all the health clearances expected. All our breeding prospects are OFA, Board Certified Eye and Heart Cleared respectively.
OFA..the Orthopedic Foundation for Animals…review the xrays of hip and elbows for evaluation and return a rating of Fair/Good/Excellent (hips), clear or not for elbows…all within the parameters for breeding.
Board Certified Eye clearances are conducted yearly as many hereditary and non-hereditary defects can pop up…including pigmentary uveitis, cataracts, PRA, PRD, scarring from illness..to name just a few and decisions are made that continue or remove a dog from a breeding program.
Board Certified Heart clearances are obtained once in the lifetime of the animal. Occasionally an "athletic murmur" will come along…benign and never effecting the life of the dog or reproduction possibilities. If a murmur in a breeding prospect is determined, Echo-Doppler is performed to conclusively "clear" for breeding.
In addition…all of my breeding prospect dogs are now DNA tested to determine if they could possibly be carriers for certain genetic issues that may affect their health and life. Where these findings are not of real interest to pet buyers, I assure you, they make selection of sire and dam combinations a better educated process.
Every pup buyer receive copies of the parents clearances in their puppy folder so they help assure some peace of mind. Now with that said…genetics being what they are…occasionally something does come along to which we have no control over. All the screening in the world will not prevent a genetic "surprise"! But we strive to avoid these things.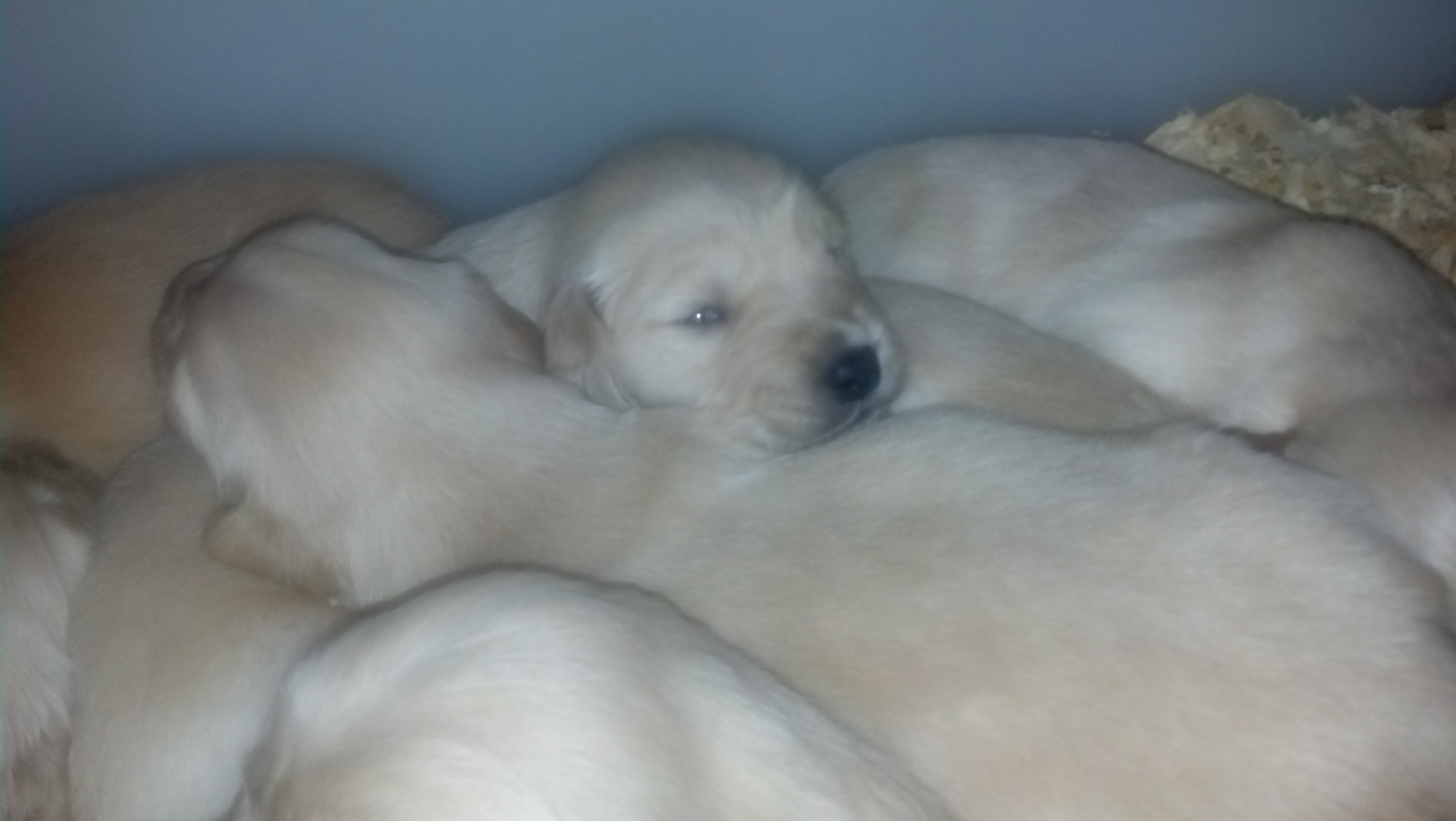 Everyone of our pups, trained properly, should be capable of retrieving, obedience, agility….not all will excel! They each have, as we do, areas where they may be better suited. If you have specific requirements, we try to match the two.
We also DO NOT SELL FOR BREEDING PURPOSES. If you are looking to breed your dog, please make that clear….if you are not qualified, we do not recommend it. Under NO CIRCUMSTANCES DO WE SELL TO ANYONE LOOKING TO CREATE DESIGNER DOGS!
Prior to purchasing a

Gemstar

puppy you will have the opportunity to review my

Pet Puppy Contract

. All purchasers are required to understand clearly the intentions in regard to the sale of these pups. All pups

MUST BE SPAYED OR NEUTERED 

! All pups are required to go through 2 FULL courses of obedience training. Training assists the owner with setting a tone of respect within the family "pack". The socialization and manners help the pup become a better neighbor and visitor!  ZOOM classes ARE an option until this Covid situation settles, but in no way replaces physical socialization. Crate training, fenced yards or on leash walks, as well as proper veterinary care, diet and exercise are also very important factors.